Melodic Percussion (No A or E)
In this example from the Summer DCM Course in Los Angeles, participants explored playing tuned percussion, Boomwhackers Tubes, Orff Instruments, Hand Percussion, and Drums in an improvisation. Kalani demonstrates how you can use Orff instruments to create various types of musical effects. This strategy and some of the techniques are listed and discussed in the book and audio CD, The Way of Music (Kalani, 2011) and taught at the program. This example features music therapists, music educators, recreational musicians, and music facilitators.
In this example, we removed all the A's and E's from the instruments, producing a particular type of pentatonic scale.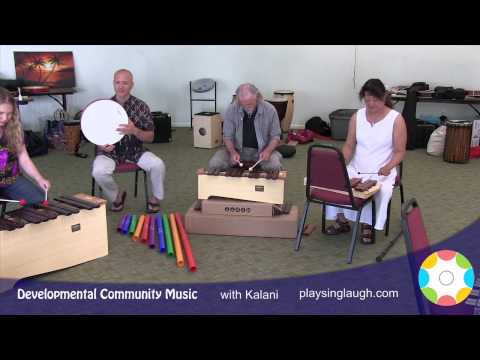 Tweet
« Drumming with Persons with Special Needs | Home | Musical Facilitation Techniques »