The Giant School Drumming Circle
What does it take to get 150+ kids all playing together? How do you start? What techniques and strategies does one use to both control the group and, at the same time, set them free? Find out in this narrated mini-series about the giant school drumming circle by Kalani. This was shot during a residency in Hong Kong.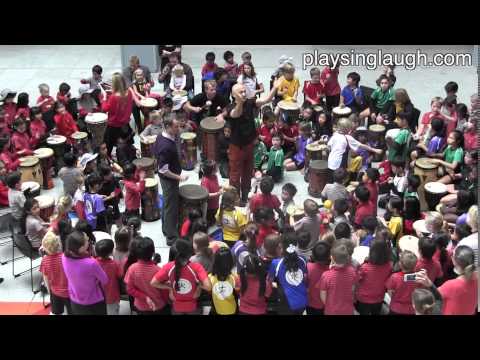 Want to learn how to do this?
Join us for the DCM Course.
Tweet
« A Great Song for Passing Games | Home | Kalani Interview »