Learn How to Play Cajon
The cajon is currently one of the most popular and versatile percussion instruments. Learning how to play the cajon is essential for producing the best results. Whether you're new to drumming or adding the instrument to your skills as a musician, learning proper technique and applying those techniques so you can play a variety of rhythm patters (beats or grooves), is an important step.
Learning how to play the cajon involves several steps:
Learn about the parts of the cajon, the history and how to sit with good posture.
Learn how to play the basic techniques and produce the primary tones (low and high).
Learn how to play alternative tones so you can get the most out of the instrument.
Learn ways to warm up and condition your hands so you can become a strong player.
Learn a variety of traditional and popular rhythms so you can join with other musicians.
Learn to play using advanced techniques to take your musicianship to the next level and beyond.
The new DVD by Kalani, PLAY CAJON, provides a clear guide to reaching all these goals. Kalani is a professional musician with more than 35 years of playing and teaching experience. When you study with Kalani, you're in good hands.
How to Play Cajon
Free Lessons:
Watch these instructional videos from the PLAY CAJON DVD, then purchase yours on AMAZON.
Learn how to sit when playing the cajon.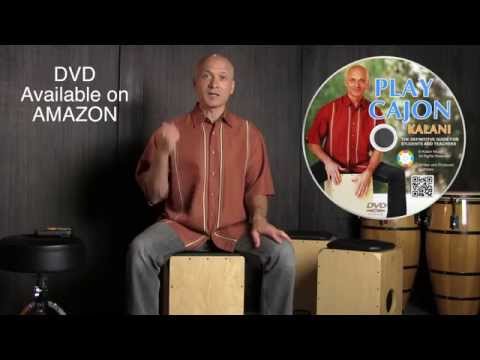 Learn how to play the Bass tone (a primary technique)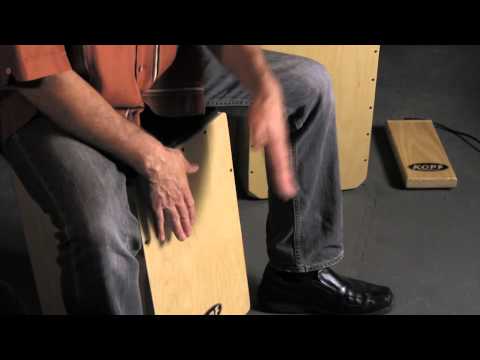 Purchase your copy of PLAY CAJON on AMAZON.

More FREE Cajon LESSONS >>> CLICK HERE
Tweet
« Developmental Community Music Course – 2014 | Home | Play Cajon – Double Hand Technique »